180° Strategies specializes in helping small businesses, organizations, and entrepreneurs establish and enhance their online presence. We have worked with everyone from large regional hospitals to small startups. Our strengths are in the areas of creating compelling ideas to help your business connect with the local community as well as presenting your business in a solid, professional manner. At 180 Strategies, we are committed to three things – creating remarkable websites for our customers, providing reliable service to them, and building relationships that last. Contact us and find out how we can put our strengths to work for you.
40 Days of Honor  |  2012 Marketing Idea of the Year from Mississippi Press Association
In 2012, 180° Strategies partnered with a local publishing company in northeast Mississippi to produce a series called 40 Days of Honor (see it here). The series focused on telling the stories men and women from the community who had served their country with distinction, either by giving their life, enduring difficulty in war time, or performing an act of heroism. The series was published both online at www.40DaysofHonor.com as well as in the daily print edition of the local newspaper.  The response was overwhelmingly positive, with stories pouring in through the site of others in the community who had served. The site and series won awards from the Mississippi Press Association as the most outstanding marketing idea for 2012.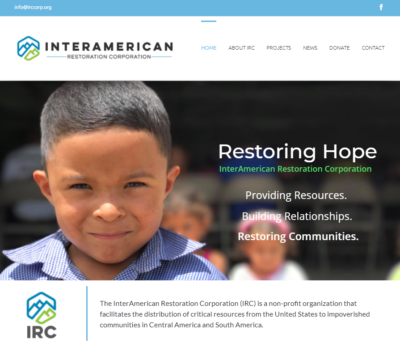 InterAmerican Restoration Corporation (IRC)
The InterAmerican Restoration Corporation (IRC) is a non-profit organization that facilitates the distribution of critical resources from the United States to impoverished communities in Central America and South America. They also facilitate relief efforts in the US during natural disasters like the Louisiana floods of 2016 and Hurricanes Harvey and Irma in 2017. IRC approached 180° Strategies about helping them rebrand their organization and revamp their online presence, including their website and social media. Their new site at www.InterAmericanRestoration.org helped them communicate their mission clearly and give people a simplified process for making donations.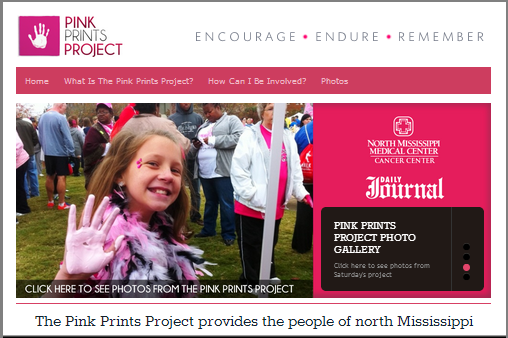 Pink Prints Project
The Women's Cancer Center at North Mississippi Medical Center was looking for a way to connect with the community beyond the traditional pop up tent and brochure handouts they had done in years past. 180° Strategies helped them put together a creative concept called The Pink Prints Project, where guests at a local 5K/10K race were invited to create a canvas of pink handprints in support of loved ones fighting cancer. The end result was several large canvases filled with people's pink prints, each one telling a story. But better than the canvases were the conversations the project created between the Cancer Center's staff and the people they served. The project was executed on the day of the event with both a branded website and social media presence to connect through afterwards.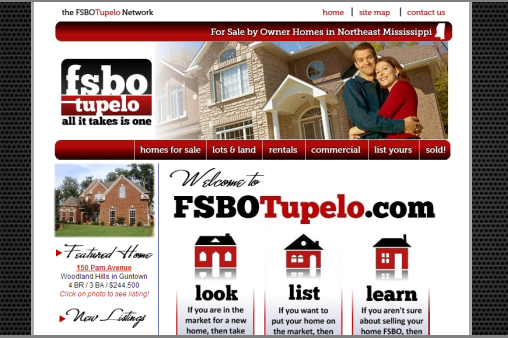 FSBOTupelo.com
FSBOTupelo.com is the leading For Sale By Owner listing site in Northeast Mississippi, with additional sister sites in other Mississippi markets. The concept is simple, to help people promote their home and protect their equity all at the same time. 180° Strategies helped create and develop the branding and web presence for FSBOTupelo.com and also helped them when they branched out to other cities across the state.
Bringing Good News USA / Bringing Good News UK
Bringing Good News (BGN) is actually two charitable organizations, one based in the United Kingdom and one based in the United States, both devoted to making a difference in the lives of the poor around the world. The organization focuses on helping orphans, relieving poverty, encouraging self-sufficiency, sharing the gospel and nurturing education at the local level. 180° Strategies was able to help BGN improve their ability to share their stories, build their donor base, and expand their audience by completely rebranding their identity and redesigning their site.