180 Strategies Is Here To Serve You
180 Strategies is committed to helping small businesses and organizations tell their own stories in the most effective manner possible. We do that by creating compelling websites with strong visual and verbal content. It is our goal to make sure your online presence as a business or organization is exactly what you need it to be for your customers and clients. We work with you in the beginning and continue to work with you as needed to make sure you are satisfied. We put our creativity and reliability at your disposal. Give us a call or message us to see how 180 Strategies can help you.
Telling the Story of Local Heroes
In the spring of 2012, we partnered with a local media publisher and a nearby steel company to do something all three of us felt strongly about – honoring the heroes both living and dead who had served us with their lives. Teaming together, 180 Strategies designed the site, wrote the stories and spread the word about the incredible sacrifices made by so many in the community. The series was awarded the 2012 Silver Dollar Award by the Mississippi Press Association for most outstanding advertising idea and campaign in 2012.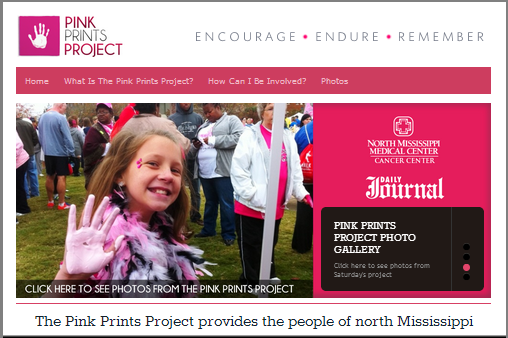 Encourage. Endure. Remember.
It started with a blank white canvas. Two hours later that canvas was completely covered in three shades of pink handprints, each one signifying a person whose life had been touched by cancer. The Pink Prints Project was dreamed up by 180 Strategies as a way for the local Cancer Center to connect with the community they were serving. It resulted in smiles and tears and hugs and memories for a full morning. And the artwork at the end told the story in a powerful way of the women who made us all proud.

Homes Sweet Homes
FSBOTupelo.com is not your everyday real estate site. Taking a unique approach to marketing properties, FSBOTupelo.com quickly become one of northeast Mississippi's fastest growing listing options. With more than 300 homes listed and 120 homes sold in just three years, it is meeting a need in what has been a tough housing market. A major part of their success is the simple but solid branding and web design provided by 180 Strategies.